Electro Mobility
Bidirectional DC/DC converters are the corner stone of V2G – Vehicle to Grid, V2H – Vehicle to Home and V2V – Vehicle to Vehicle technologies. Enabling EVs to return energy to the grid when parked and charging, will increase grid resilience, allow for better exploitation of renewable sources, and lower the cost of ownership for EV owners – leading to new business opportunities and clear advantages for EV users, consumers and EV fleet managers.
With our systems any EV charging solution provider can easily integrate V2x bidirectional charging points and stations. With our communication add-ons, the converters can be controlled with either Chademo and CCS protocols.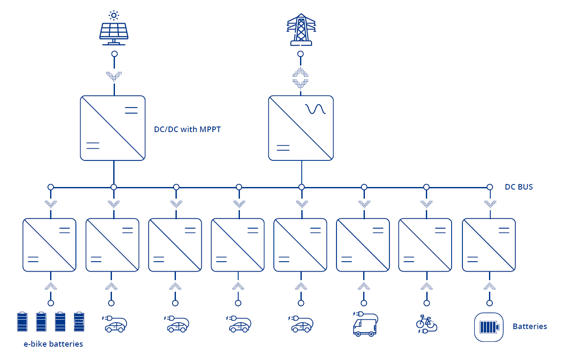 Easy to integrate
We are offering improved DC/DC bidirectional highly-efficient low-cost converters for V2X applications in residential, industrial or EV fleet management infrastructure. Our converters feature:
Isolation. Our converters are isolated topologies, therefore, no bulky transformers are required.
Direct solar string connection with embedded MPPT
Easy parallelization of new channels
Additional EES integration (external back-up)
Easy to integrate
Using our DC/DC technology enables direct connection between two cars and/or emergency charging. Our DC/DC converters can also be used as back-up battery chargers, reducing the number of components. We also offer solutions for off-grid installations.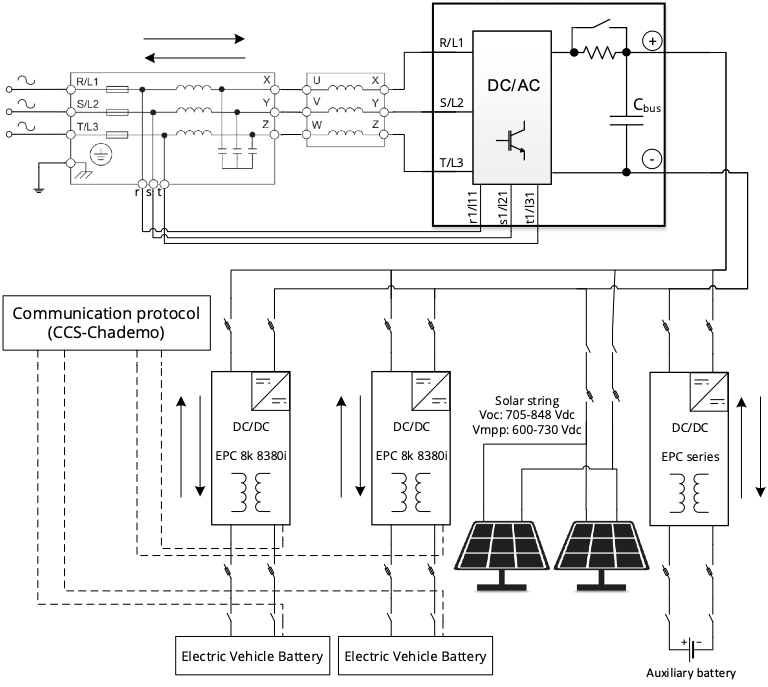 We are your power electronics partner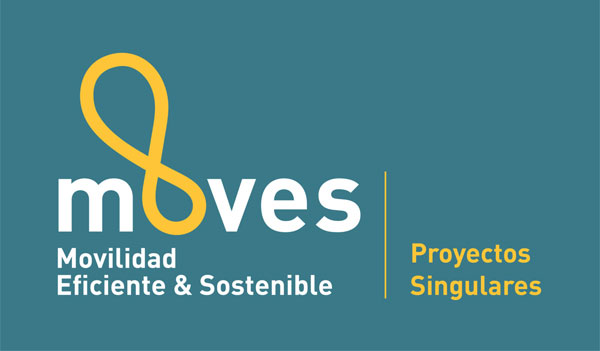 Project MOVES Proyectos Singulares
Development of bidirectional high-efficiency low-cost DC-DC conversion systems for V2G/V2H charging infrastructure in residential and industrial environments.
This project has received funding from the IDAE Instituto para la Diversificación y el Ahorro de la Energía (Institute for the Diversification and Saving of Energy) under grant number PGE -MOVES – SING -2019 – 000070
Ministerio para la Transición Ecológica (Ministry for the Ecological Transition)