HISS is an intelligent supply system for electric HOMELIFTS that feeds the elevator from a single-phase mains socket with only 200W peak power consumption. The included accumulators allow for hundreds of trips after a mains failure or lack of supply.
The homelift can continue in normal operation for hundreds of trips even in case of a mains failure or blackout. The option of adding just one solar panel to the system makes the elevator "Allied with the sun" with net ZERO energy consumption during daylight.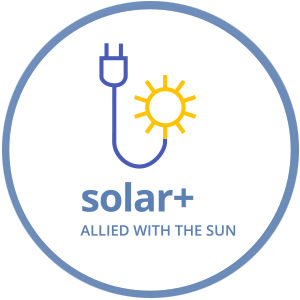 ---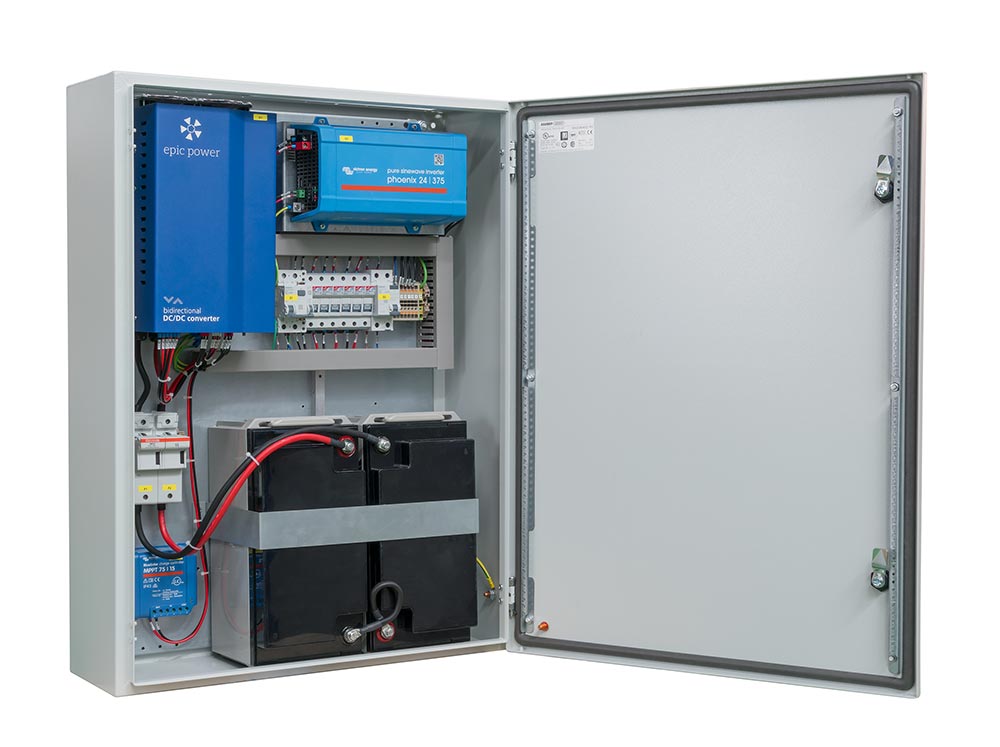 What is it
Intelligent supply system.
Connection to a 230 Vac socket
(200W peak power).
Recovering and storing the energy when elevator generates

.

Very large number of trips in case of mains failure

. Avoids trapping in any situation.

Very simple solar panel connectivity.
Quick installation even for existing homelifts.
Advantage of using HISS
Reduces peak power to

200 W

.

The Homelift

continues in normal operation even lacking mains supply

.

Braking energy is

recovered

.

Reduces strongly the elevator

stand-by

.
Expands life expectancy of the drive

.

Eliminates the need for an additional backup system UPS.

Enables the use of

solar energy

.

Suitable for new or existing elevators.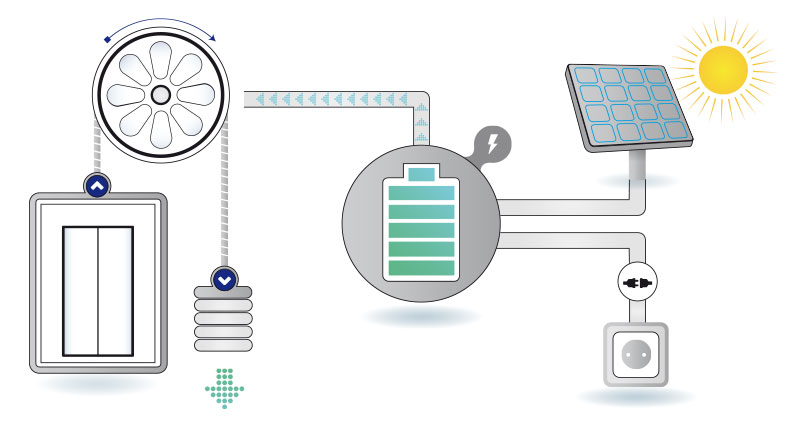 Turn your Homelift into solar.
By connecting a solar panel you can get your elevator to be independent of the mains.
---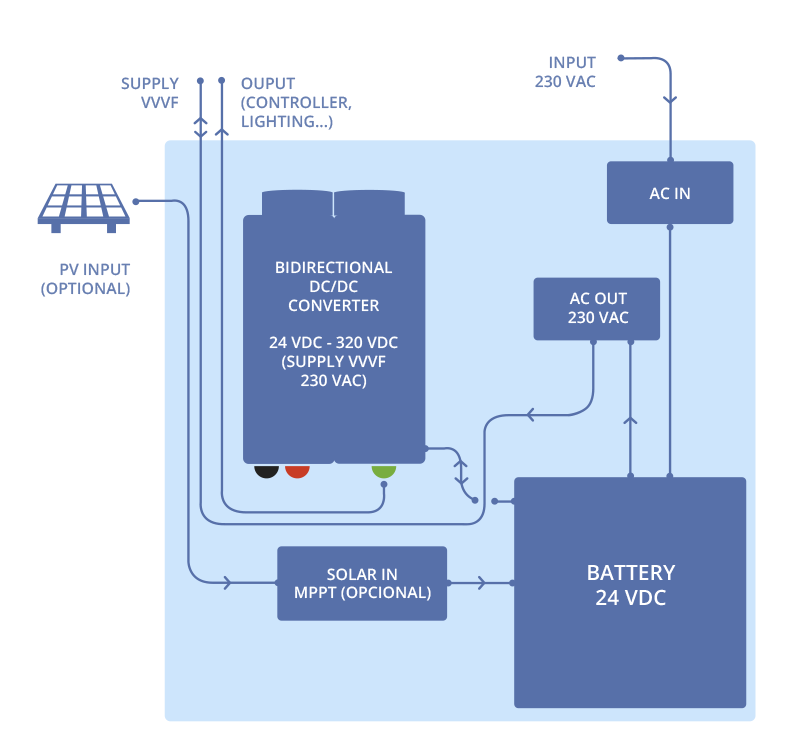 The system comprises
One single-phase 200 W input.
Two outputs

:

300 Vdc to feed the single-phase VVVF drive.
230 Vac to supply control, door operators, brakes, etc.

Optional input from solar panels

.

Extensive communication signals with the control such as for example, battery state-of-charge or energy consumption.
Energy accumulators (24 Vdc) granting the elevator to operate for more than 100 trips lacking mains.
---
Product range and technical features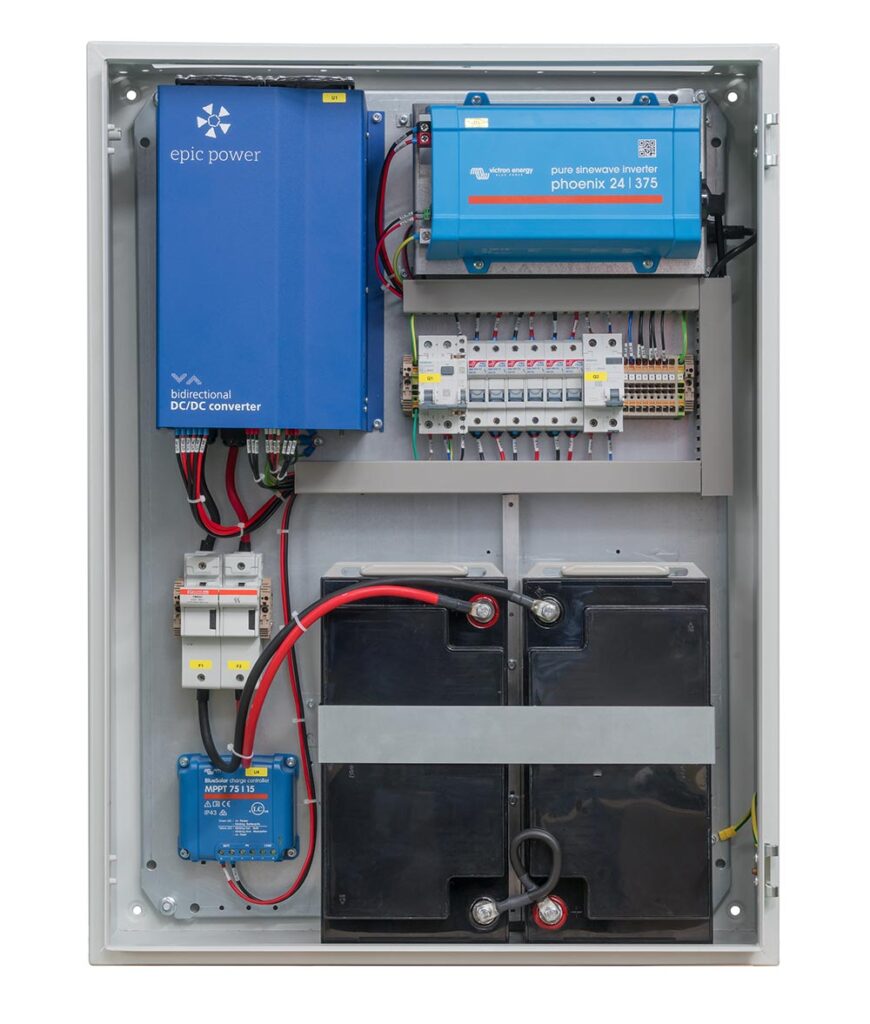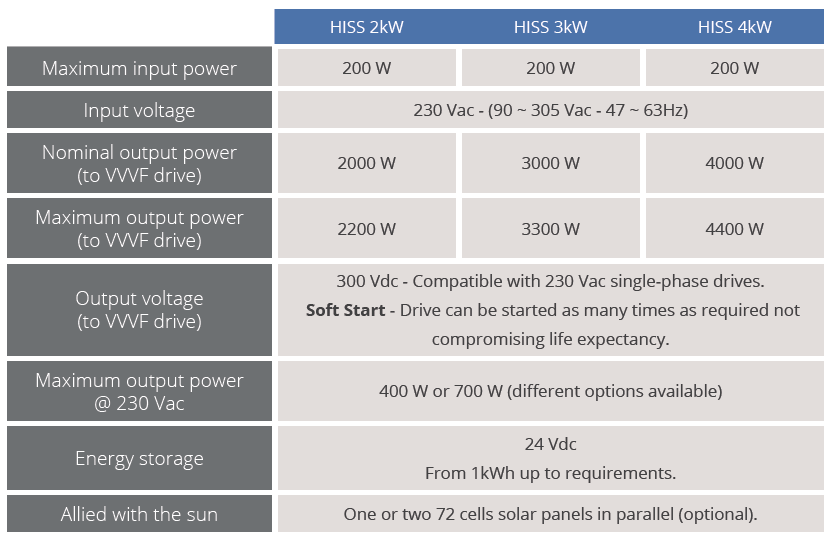 ---
Turn your elevator into solar
It is possible very easily